Home
Ben Paul Williams
Actor, Musician
Bio / Press / News
Bio
Ben Paul Williams is an actor and musician living in New York City.
Actor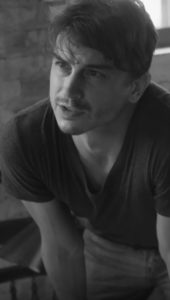 Ben received his actor training at the Royal Academy of Dramatic Art and Cornell University, with additional study at the University of Minnesota – Twin Cities and the University of Wisconsin – Milwaukee. He holds a degree in Philosophy and Performance (with a concentration in Theatre) from Cornell University, and his work has been seen at Manhattan Theatre Club, Ensemble Studio Theatre, La MaMa E.T.C., The Players Theatre, The Gene Frankel Theatre, Under St. Marks Theatre, Utah Shakespearean Festival, Folding Chair Classical Theatre, Seven Stages Shakespeare Company, Riverside Theatre, Shadowland Theatre, Florida Studio Theatre, Casa Mañana Theatre, Farmer's Alley Theatre, Illusion Theatre, and Milwaukee's late great X Theatre, among others. He was also a founding member of the sketch comedy group Saint Glorious (formerly known as Quasi under Quasi-Productions, where he was also an Executive Producer), performing with them in 12 shows over 8 years and 3 cities.
Ben's favorite professional roles include Guy (Once), Carl Perkins (Million Dollar Quartet), Nat Paradis (Last Gas by John Cariani), Lee Harvey Oswald (Oswald: The Actual Interrogation), Hamlet (Hamlet), Mercutio (Romeo and Juliet), Garry Lejeune (Noises Off), Napoleon Bonaparte (Destiny and the Little Man), Nat Dawson (Honky-Tonk Highway), Jim (Pump Boys and Dinettes), Steve (Ring of Fire: The Music of Johnny Cash), Paul (Songs of Love: A Theatrical Mixtape), Hadley (The Only Child), David Reilly (Antenora; Award for Outstanding Lead Actor, Planet Connections Theatre Festivity), Ian Cobb (Up, Up, Down, Down), John Proctor (The Crucible, staged reading), Peter the Clown (Romeo and Juliet), Roy Caulder (Lone Star), Billy Bibbit (One Flew Over the Cuckoo's Nest) and Mozart (Amadeus).
Ben is represented by Phoenix Artists, Inc. and Abrams Artists Agency, and he is a proud member of Actor's Equity Association.
Musician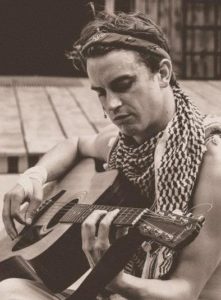 Ben has been writing and performing music for more than 20 years since teaching himself on his dad's worn out acoustic guitar, and he is currently developing a solo show based on his songs and songwriting process, which spans those two decades of experience creating, recording, and performing original music. In addition to his "band musical" experience in shows like Once, Million Dollar Quartet, Ring of Fire, Pump Boys, and Honky-Tonk Highway, he has also written full scores for productions of A Midsummer Night's Dream, Pericles (orchestrated by prop instruments he recovered from the basement of the Royal Academy of Dramatic Art and recalibrated for use), the east coast premiere of Emma Donoghue's Kissing the Witch, his own plays The Wind and Severely Influenced By Groucho, as well as musical pieces for productions of Romeo and Juliet, Twelfth Night, Up, Up, Down, Down, Mrs. MacKenzie's Beginner's Guide to the Blues, the short film En Route, and dozens of songs for his sketch comedy group Saint Glorious (formerly known as Quasi).
Born in Duluth, MN, raised in nearby Holyoke and then later just outside of Milwaukee, WI, Ben's Midwestern sensibilities are intact as a singer / songwriter, although they certainly don't run the show. His lyrics balance kinetic spontaneity and emotion with an often decidedly simple musicality. As he processes his experience and sets the dial to "musical output", it's worth listening in.
Ben has four years of private vocal training in jazz, classical and contemporary styles, as well extensive choral experience. He is otherwise a self-taught musician, mingling acoustic guitar — or anything he can get his hands on — with his lyrical blend of folk, rock, alternative and indie sounds.
Press
br>

Once (GUY)
"Ben Paul Williams as Guy finds a nice balance between handsome leading man and gawkish, unworldly, and unsure of himself, but with an inner fire that comes out in his music." William S. Oser, Talkin' Broadway
"… Williams has a haunting, powerful voice as Guy. He nicely embodies a talented musician who's uncomfortable in his own skin." Marty Fulgate, YourObserver.com
"Williams plays the guitar and sings with lovely tone and an occasional catch in his throat. He's open and hopeful… You can't help feeling for this awkward and somewhat shy guy…" Jay Handelman, Herald-Tribune
"Mr. Williams has the heart and soul to play Guy and the chops to sing his way through a variety of songs while soulfully strumming his guitar…" Carolan Trbovich, Broadway World

Million Dollar Quartet (CARL PERKINS)
"Ben Williams' songwriter Carl Perkins amazes as a rockabilly musician. He's phenomenal at moving [physically] as well as metaphorically via his virtuosity on electric guitar. He equally succeeds at dramatics and brief use of a harmonica." Marie J. Kilker, TotalTheater.com
"Ben Williams playing Carl Perkins is an accomplished [guitar] player, really contributing fine moments to all the musical selections. He is also called upon to do more detailed acting — the character is moody, competitive, loving and jealous at the same time, just a kaleidoscope of youthful emotions, and he does a great job portraying him." William S. Oser, Talkin' Broadway
"Ben Williams lays down blistering guitar licks as Carl Perkins… Williams' R&B guitar-god Perkins, seething that he's not the flavor of the month, shriveling in Elvis' thermonuclear heat…" Marty Fulgate, YourObserver.com
"The music is fun and played with such verve that at times you feel you're really watching the birth of greatness… talented performers… performances that make you feel a connection to the artists." Jay Handelman, Herald-Tribune
"… talented musicians…" Kay Kipling, Sarasota Magazine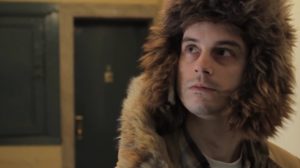 Oswald: The Actual Interrogation (LEE HARVEY OSWALD)
"Ben Williams gives Oswald the kind of aura that might have suited another young man in a T-shirt, movie star James Dean… Williams gives an impressive interpretation of the part." Lawson Taitte, Dallas Morning News
"This show, directed by Casey Hushion, features excellent acting, especially from leads Ben Williams, as Oswald, and Ed Dixon as [Captain Will] Fritz. The former captures the smug arrogance (slightly undermined by an almost invisible current of fear) of his subject." Punch Shaw, Fort Worth Star-Telegram
"Actor Williams has done his homework, eerily mimicking Oswald's clipped consonants and curt attitude as he tells reporters he's an innocent "patsy"." Elaine Liner, Dallas Observer
"As Oswald, Williams (whose other roles have included Hamlet and Johnny Cash) conveys the heat and chill of Oswald's contradictory persona with an unsettling intensity. We see him in the moments after his arrest, bruised from a battle with the police – and hotly demanding his rights. Under interrogation, he is coldly contemptuous of the police one moment – "you people" have it all wrong, nothing "will stick to me" – and then spittingly angry with an FBI agent who has "accosted" his wife. But whatever the mood, a single thread runs through Williams' characterization: Lee Harvey Oswald, at all times, is completely sure he's the smartest man in the room." Jan Farrington, TheatreJones.com
"Ben Williams as the title character Lee Harvey Oswald delivers a spectacular performance every moment of the production. He bears a striking resemblance to Oswald, so much so it is a bit unnerving. Credit to the director for seeing past his attractive professional headshot seen in the playbill to the character that is hidden within. All looks aside, Mr. Williams is a remarkable performer who commands the stage. He easily takes you through a myriad of powerful emotions, some like a flip of a switch, and holds your attention throughout. The role has an enormous amount of lines to deliver and he never leaves the stage; a truly taxing role for any actor but not once did Mr. Williams faulter." Richard Blake, The Column Review
Last Gas (NAT PARADIS)
"… fascinating to watch…" James F. Cotter, Times Herald-Record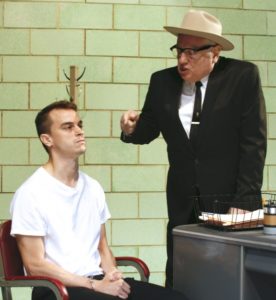 Hamlet (HAMLET)
"Since Olivier's a half-century ago, the filmed versions of "Hamlet", at least, seem to have grown progressively more active, the young man's assumed madness a cue for high-energy performances. In this respect, Ben Williams follows suit: His complexly rendered Hamlet owns every inch of the stage. Williams is once again as brilliantly eccentric and manic as he was as Mozart in "Amadeus" or Billy Bibbit in "One Flew Over the Cuckoo's Nest". He's manly, heroic, loony, Machiavellian, even Chaplinesque (there's a great deal of physical comedy here). He manhandles the treacherous Rosencrantz and Guildenstern like an outraged samurai, and spins Ophelia around the stage as if they were electronic particles. Hardly the delaying intellectual, Williams' young prince is pure energy. When we see him curled into himself "bound in a nutshell", we know that a moment later he'll explode. This show may be three hours long, but it has no longueurs; no matter how familiar the story, every scene will have you expectant. Williams' is a breathtaking performance in a breathtaking production." Barbara Adams, The Ithaca Journal
Romeo and Juliet (MERCUTIO)
"… even in this top-notch cast, a few actors distinguish themselves: Notably, Ryan Salvato, Ben Williams and Dylan Kammerer as the three friends Romeo, Mercutio, and Benvolio respectfully. The show is never more alive than when these talented actors exchange banter, roughhouse, or get deadly serious. There is an authenticity to each, and to their shared relationships. As always, Mercutio's fiery personality pushes the character center stage — luckily Williams is up to the task. It's an outstanding performance." Jeanné McCartin, Seacoast Online
Noises Off (GARRY LEJEUENE)
"… Ben Paul Williams is wildly funny…" James F. Cotter, Times Herald-Record
"Ben Paul Williams looks like a young Moriarty, slick and dapper, personality bouncing through his rubber face and neck like butter dripping off a hot biscuit." Amberly Jane Campbell, Shawangunk Journal
"Enter the ever entertaining Ben Paul Williams… While all participants in this production deserve well-earned laurels… Ben Paul Williams as the hormone driven salesman is exceptional. His demonstration of physical endurance i.e., falling down the steps after repeatedly running up and then down and then up-again is an exhausting piece of slapstick, professionally accomplished and with class." J. A. Di Bello, The Greenroom
"Truly an ensemble piece, all of the characters play beautifully with and off of each other but if there's a standout, for me it's Ben Paul Williams as Garry/Roger. His physical comedy, reactions, vocalizations and… y'know… frenetic energy all but steal the show." Lori Schneider, Aisle Seat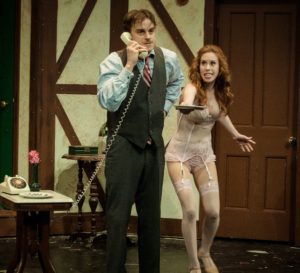 Honky-Tonk Highway (NAT DAWSON, VARIOUS)
"Without hesitation, Lesley McKinnell as Jenine-Kate, the band's accomplished and traditional female vocalist, and Ben Williams as Nat, the unconventional, eccentric band member, carry this show to a level best described as inspired and wholly imaginative. One of the most entertaining scenes, of which there are several, is the band's relationship with an evangelistic representative of a good ol' down-home-type Tennessee church. Here, [Williams] assumes the role of an overly enthusiastic minister, and by means of a series of actions reminiscent of slap-stick hyperbole proclaims that all praise the Lord and prepare for the Day… Priceless theatre!" J. A. Di Bello, The Catskill Chronicle
"Additionally, these four actors become other personalities who come into their lives, and that's where much of the evening's comedy comes from, especially in the transformations of Ben Williams. His antics as a church-lady type, over-the-top preacher, a not-so-swift bartender and a money-hungry agent had the audience nearly paralyzed in fits of hysterical laughter." Carol Montana, Times Herald-Record
Ring of Fire (STEVE, VARIOUS)
"The musical and vocal talent is astounding. Each vocalist brings a different dynamic to the show… Williams' great comedy moment came with "Delia's Gone." [He] has a great dance routine that goes perfectly with the song." John Campbell, Western Herald
Pump Boys and Dinettes (JIM)
"Ben Williams (Jim) leads this cast well in all aspects of his role; but I found particular favor in his solo turn of "Mamaw". Williams is the most animated on stage, but "Mamaw" is just him, his guitar and a spotlight. The subject matter kicks off the aforementioned nostalgic experience that one doesn't expect." Marc Gonzalez, Road to 1,000
"And the band? Well, these good old boys can play… [they] sing and pluck their way through this difficult score making it all look fun and effortless." Rocky Rhoades, The Valley View
"Ben Williams serves as a kind of narrator as Jim, advising the audience of the realities of life at the station. Watch his face during "Be Good or Be Gone" for some telling tales… Williams is good at keeping the crowd pulled into the show." Rich Mayfield, Sierra Lodestar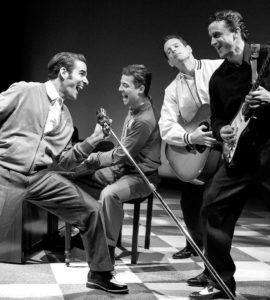 Songs of Love (PAUL, VARIOUS)
"Williams' performance is one of the most upsetting, honest, jaw-droppingly raw moments of theater I've ever seen… At the end of the evening, my date turned to me and said, "This restored my faith in theater," and it's easy to see why." Mariah, MacCarthy, The Happiest Medium
"I also can't end this without mentioning the last piece, "The Scariest Thing", with Abby Royle and Ben Williams. This may be the most warped first date I've ever witnessed or heard of. Completely jarring. I could feel the audience freeze in their seats." Katelyn Collins, NoRedLipstick.com
Antenora (DAVID REILLY*)
"The acting is demanding of the two performers, Ben Williams and Max Woertendyke, who pull it off quite well." Weston Clay, Theatre Is Easy
"The performance conveys a truly rich and universal experience on such an intimate and visceral level that I remember instinctively glancing at my friend beside me to see if he was alright. Even though he was in no danger at all." Sarah Valeri, KeepYourEyesPeeled
*Award for Outstanding Lead Actor, Planet Connections Theatre Festivity
Up, Up, Down, Down (IAN COBB)
"Combining stellar performances from Allyson Morgan, Ben Williams and Amy Tribbey… "Up, Up Down, Down," is easily the best independent production in New York City right now. … As a matter of fact, they'll be times during this performance that in spite of your differences with [Allyson Morgan as Joy], you can see your own life through her eyes. The same thing goes for Williams, who starts the performance off as a hilarious, but narrow-minded obsessive gamer, before ultimately growing into the man Joy's character needs to escape her perils and find the happiness they both deserve." Patrick Hickey, Jr., ReviewFix
"Somehow the smaller, supporting characters seem more nuanced, truthful, and well-rounded, although they are played as big caricatures… Are these characters stereotypes? Yes. But that didn't diminish the audience's fun seeing the actors run with their eccentricities whole-hog." Heather Lee Rogers, NYTheatre.com
"The talented cast adds to the night's success." Phaedra Pinkson, Theatre Is Easy
The Only Child (HADLEY)
"[Director] Carlson and [playwright] Hinds ask a great deal of their actors… all do fine work." Martin Denton, NYTheatre.com
A Wendy Story (BONAPARTE, A.K.A. "BONER")
"Ben Williams does a memorable job as Bonaparte." Natasha Dawsen, OuterStage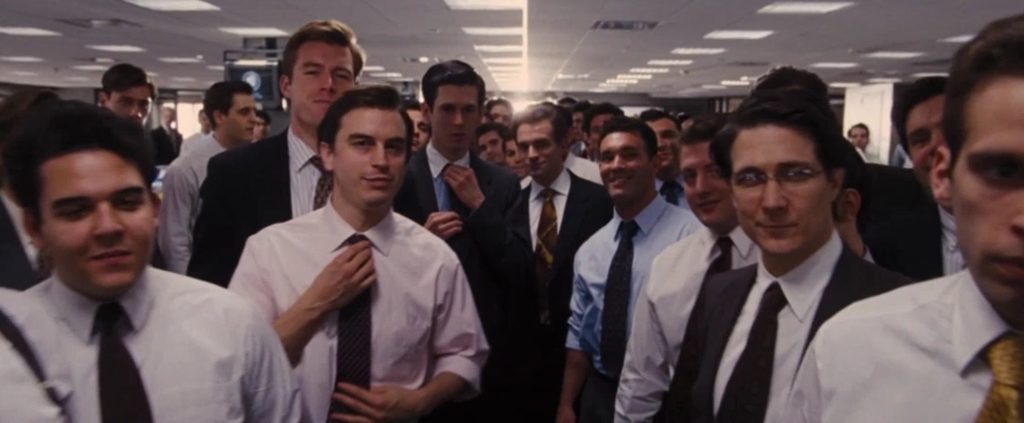 Resume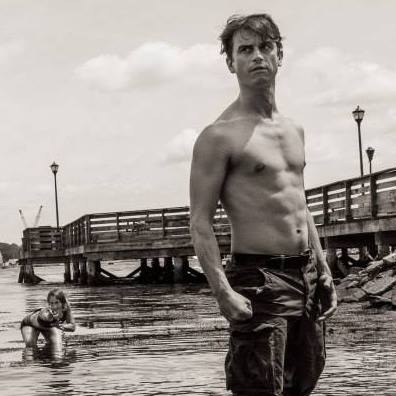 PDF Format
Hair: Brown          Eyes: Brown          Weight: 155lbs          Height: 5′ 11"          Vocal: Tenor
REGIONAL THEATRE – "BAND MUSICALS"
    ONCE
 Guy
Florida Studio Theatre (Jason Cannon) – FL
    MILLION DOLLAR QUARTET
 Carl Perkins
Florida Studio Theatre (Jason Cannon) – FL
RING OF FIRE: THE MUSIC OF JOHNNY CASH
Steve (Various)
Farmer's Alley Theatre (Sandra Bremer) – MI
PUMP BOYS AND DINETTES
Jim
Sierra Repertory Theatre (Brian Swasey) – CA
HONKY-TONK HIGHWAY
Nat Dawson (Various)
Shadowland Stages (Michael La Fleur) – NY
REGIONAL THEATRE – "STRAIGHT PLAYS"
OSWALD: THE ACTUAL INTERROGATION (starring Ed Dixon)
Lee Harvey Oswald
Casa Mañana Theatre (Casey Hushion) – TX
    LAST GAS (by John Cariani)
 Nat Paradis
Shadowland Stages (Brendan Burke) – NY
NOISES OFF
Gary Lejeune
Shadowland Stages (Catherine Doherty & Brendan Burke) – NY
PETER PAN
Slightly, Peter Pan Understudy
Utah Shakespearean Festival (Fred Adams) – UT
ARSENIC AND OLD LACE
Officer Brophy
Utah Shakespearean Festival (J.R. Sullivan) – UT
THE CHERRY ORCHARD
Vagrant, Postmaster

Yepihodov Understudy

Utah Shakespearean Festival (Kathleen Conlin) – UT
SHAKESPEAREAN ROLES
HAMLET
Hamlet
Folding Chair Classical Theatre (Marcus Geduld) – NY
ROMEO AND JULIET
Mercutio, composer
Seven Stages Shakespeare Co. (Dan Beaulieu) – NH
TITUS ANDRONICUS
Lucius
Folding Chair Classical Theatre (Marcus Geduld) – NY
ROMEO AND JULIET
Peter the Clown
Riverside Theatre (Adriana Baer) – NY
HAMLET
Hamlet
Cornell University Resident Theatre (Bruce Levitt) – NY
PERICLES
Boult, Composer / Music Director
Royal Academy of Dramatic Art (Bardy Thomas) – UK
THE TWO GENTLEMEN OF VERONA
Angelo, Outlaw
Utah Shakespearean Festival (Paul Mason Barnes) – UT
THE WAR OF THE ROSES
English Soldier, Dead Son
Utah Shakespearean Festival (Howard Jensen) – UT
CLASSICAL ACTOR TRAINING: Royal Academy of Dramatic Art – Acting Shakespeare Program
NEW YORK THEATRE
THE ONLY CHILD (by Jessica Hinds)
Hadley
La MaMa E.T.C. (Elizabeth Carlson)
MR. X (by Susan Barsky)
Mr. X
Ensemble Studio Theatre (Nancy Robillard)
UP, UP, DOWN, DOWN (by Barton Bishop)
Ian Cobb
New York Theatre Experiment (Erik Pearson)
SWEET (by Alicia Frank)
Travis
Hudson Guild Theatre (Tim Ruddy)
ANTENORA*** (by Mike Poblete)
David Reilly
The Robert Moss Theater (Jessica Creane)
SONGS OF LOVE: A THEATRICAL MIXTAPE
Paul, Various
The Players Theatre (writer & dir Nat Cassidy)
KISSING THE WITCH (by Emma Donoghue)
Man (Various), composer
Folding Chair Classical Theatre (Marcus Geduld)
DESTINY AND THE LITTLE MAN

(by George Bernard Shaw, adaptation by Jim Knable)

Napoleon Bonaparte,

Lieutenant

Magick City (Bruce Levitt)
***Award for Outstanding Lead Actor at Planet Connections Theatre Festivity
COMMERCIAL
SKETCH & IMPROV
List available upon request.
SAINT GLORIOUS
Writer / Performer
12 shows, 8 years, 3 cities
 
(formerly known as "Quasi")
 
| | | |
| --- | --- | --- |
| FILM | | |
| PAGE 102 (short) | Lead | Shawn Regruto |
| SECONDHAND SMOKE (short) | Supporting | Alexander Black |
| LITTLE GOLD STAR (short) | Supporting | Chris Russell & Josh Breslow |
| OUT WITH THE OLD (short) | Lead | Matt Keyser |
| BEAST OF BURDEN (short) | Lead | Mateo Salcedo |
VOICE & MOVEMENT: 20 YRS Singer/Songwriter, 8 YRS Sketch Comedy Writer/Performer, 5 YRS A Cappella, Jazz and Madrigal Choirs, 4 YRS Private Voice, Various Dialects, Alexander Technique, Viewpoints
EDUCATION: Cornell University – BA Philosophy & Performance with a concentration in Theatre | University of Wisconsin-Milwaukee – Acting III | Rob Clare – Shakespeare on Impulse | Tony Greco – The Method
SPECIAL SKILLS: Singer/Songwriter, Lead & Rhythm Electric & Acoustic Guitar, Sketch Comedy, Clowning, Rapier